Hard Money Lenders Sugar Land

(832) 680-0031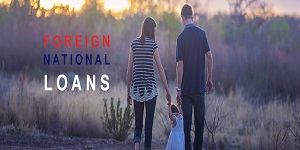 Foreign National Loans Sugar Land
We assist Foreign Nationals with the purchase or refinance of all types of investment properties; including 1 to 4 unit houses, mixed use properties that are 51% residential, multifamily, apartment complexes and fix and flip or buy and holds.
We cover foreign national loan requirements, mortgage guidelines and non-resident alien status loans.
Only need a Passport, NO Visa is needed, NO credit, NO 1040's, NO Schedule E's, NO 4506 Forms, NO Income Stated and NO Income Verified!
Trusted & Reliable Private Hard Money Lender Sugar Land
As one of the premiere private hard money lenders in the Texas, We offer real estate financing for all kind of investment properties, including commercial, industrial, multi-family, mixed use property, and more. Our unique approach allows us to close quickly and securely on real estate investments, even when conventional lenders turn you away.
Our flexible, creative and professional team has years of experience in the alternative mortgage industry. Our services cater to individual borrowers seeking a loan, as well as private investors interested in investing in secured deeds of trust.
We secure funding for:
Loans from $50,000 to $5,000,000 with terms from 6 to 36 months
Single family, multifamily, commercial, land and new construction
Smart money
Financial leverage
29 unique financing programs! Our goal is to be able to fund 100% of your deals
The absolute best rates and terms
1st mortgages up to 70% ARV
We allow for seller held 2nd private mortgages to 100% ARV
We immediately offer up to three (3) loans for new investors
and we offer up to $5,000,000 in a 'line of credit' for the most experienced investors
Quit wasting your precious time searching for money
You find the houses, we secure your financing!
Hard Money Lenders Sugar Land Texas (832) 680-0031 Residential Lender
Hard money lender in Sugar Land TX (832) 680-0031 Residential hard lending, call us today and get started!